Anushree Santhosh Art Collections
Shop for artwork from Anushree Santhosh based on themed collections. Each image may be purchased as a canvas print, framed print, metal print, and more! Every purchase comes with a 30-day money-back guarantee.
Artwork by Anushree Santhosh
Each image may be purchased as a canvas print, framed print, metal print, and more! Every purchase comes with a 30-day money-back guarantee.
About Anushree Santhosh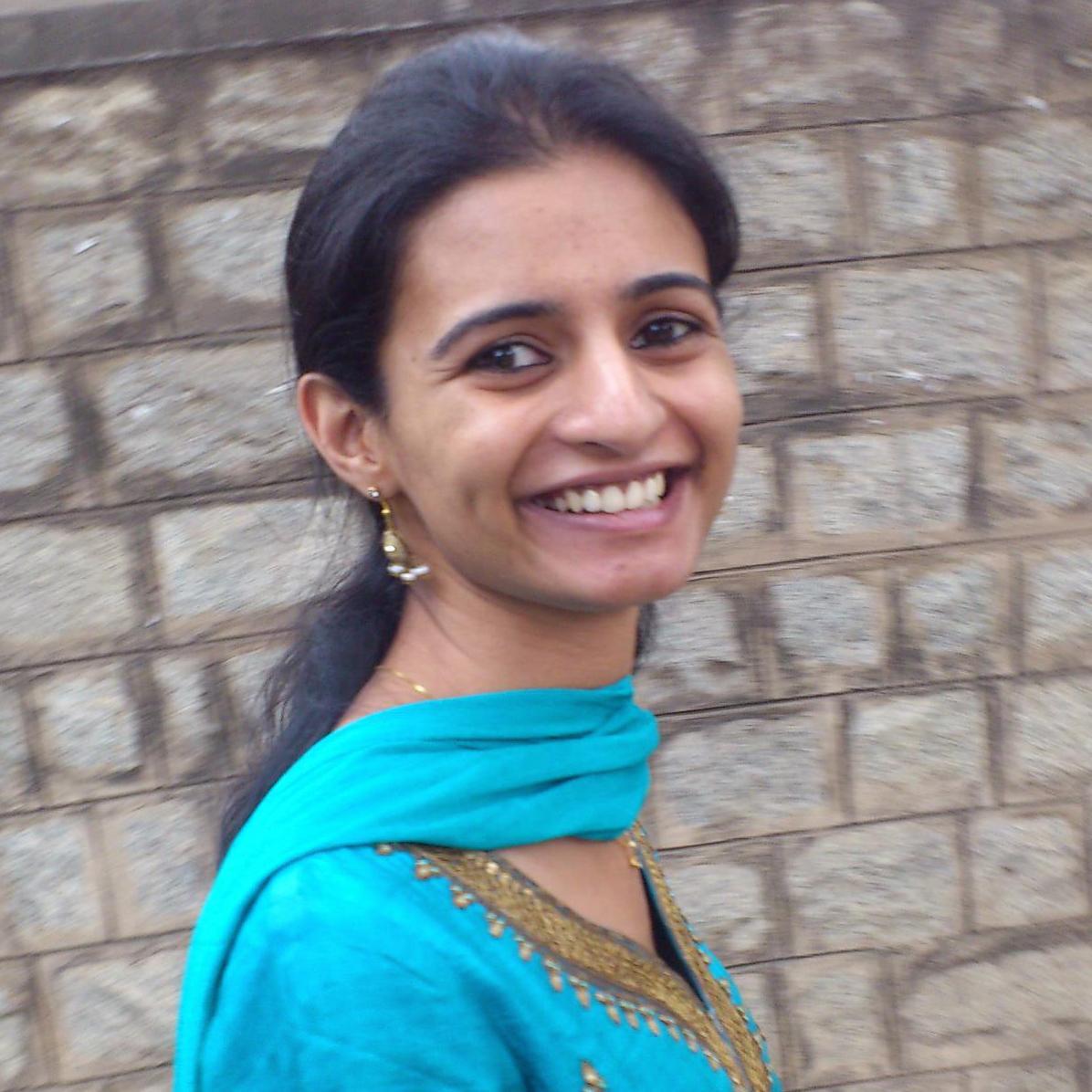 What started off as doodles on the edges of my notebook papers grew into something I am very passionate about. I love drawing patterns that flow and have a rhythm of their own. My artworks are usually simple in concept but with a focus on elegant aesthetic design.

Art has been my best medicine through several years of exciting medical hiccups. The pure thrill of knowing my doodles have grown into artwork that is completely original, unique and stylized; motivates me to share the joy and create some more..

In addition to prints and products on sale, I also welcome commissions from people who either have a concept in mind or just a blank wall they would like to transform, with some personalized art. It gives me a whole lot of joy to share my artwork for your home or as a special gift to someone. So take a look around.. and enjoy my doodle happiness! :)

(if you need to know more about me, scroll below to the Trivia section)
---------------------------------------------
To enjoy a slice of my Doodle pie:
---------------------------------------------

Head to the "Images" tab. Click on an artwork you like, to see product options.

My Artwork is available as Art prints on Various Mediums (professional print, canvas, metal, wood, acrylic), Cell Cases, Cushions/ Throw Pillows, Tote Bags, Pouchs, Chargers, Mugs and Greeting Cards (in packs of 10 and 25). Each product option has many sizes available and comes along with easy-to-use customization tools.

If you want to add a touch of color to coordinate my artwork with your wall / room, you can choose "Framed Print". This gives you a variety of Frame choices and you can pick a "Color Mat" (as a border).

For greeting cards, throw pillows and tote bags, you can customize the size of my artwork on them (making it big or small). You can also choose a background color and add personal text too. Important note: Please do remember to use the "Image Size slider" to scale the size of the artwork once you pick a product, otherwise the artwork might get cut.

I have partnered with Fine Art America / Pixels to ensure you get the highest quality professional art prints and products. They ship world wide and every purchase includes a money-back guarantee! If you have any questions about your order, you can call customer service any time at (001) 877-807-5901.

-------------------
For Trivia Sake
-------------------

Here's a little bit about me. I have over 15 yrs of Animation Production and Design experience. My years at DreamWorks being the most fulfilling. Due to a medical condition and subsequent brain surgeries, I became deaf in 2013 and this prompted my move closer to home. Since then I have been working with the design team at IIT Madras and also take on enriching freelance projects when time permits.

I have a Post graduate degree in Visual Effects and Motion Graphics from Media Design School, New Zealand. Prior to this I have completed a 2 yr intensive Diploma in 2D Animation; subsequent to a Bachelors degree in Visual Communication.

My work experience in Design started in 2007 as I worked in a medium scale Animation/VFx firm, Land Marvel. I later shifted to DreamWorks Animation Studio. I was extensively involved in the final show delivery of Shrek and Madagascar franchise TV shows like Scared Shrekless, Shrek4DVD and Madly Madagascar; And Feature films like Puss in Boots, Madagascar 3, Rise of the Guardians, Peabody and Sherman, How to Train your Dragon 2 and Penguins of Madagascar.

For close to 7 years now, I work at IIT Madras. For the first 4 yrs I did the illustrations and animation work for IIT's Online Education Portal. Past 3 yrs, I do the design work for the IIT engineering team that creates Assisstive Technology for the Disabled community. Serious work apart, this site is for you to get a peek at some of my personal artwork that gives me a whole lot of HAPPINESS!! To check out FUN projects I have done in my free time (like a Tactile Book for blind children) and Freelance projects for individuals and corporates like AirAsia, follow my FB page "DoodleHappy". Still want to know more.. mail away and say Hi! :)

------------
Connect:
------------

You can mail me at anushreesanthosh@gmail.com
And.. be sure to follow my FB Page "Doddle Happy" for crazy videos of me drawing and other fun updates as it happens :)

----------------------------
*COPYRIGHT Notice
----------------------------

All artworks in this portfolio are copyrighted and owned by the artist, Anushree Santhosh. Any reproduction, modification, publication, transmission, transfer, or exploitation of any of the content, for personal or commercial use, whether in whole or in part, without written permission is copyright infringement, prohibited and will have legal consequence. All Rights reserved - Copyright protected 2018(c). If you want to License any of my artworks for ads (digital/ print/ tv), merchandise (digital/ physical), packaging, promotions or publishing (digital/ print); please contact me via email and I can provide the required license agreement.

----------------------------

If you have'nt fallen asleep yet; yay! :) Head to "Images". Click on an artwork you like to see a little description about the doodle on the side; and product options as well. I'm excited to share my hobby and doodle happiness with YOU!